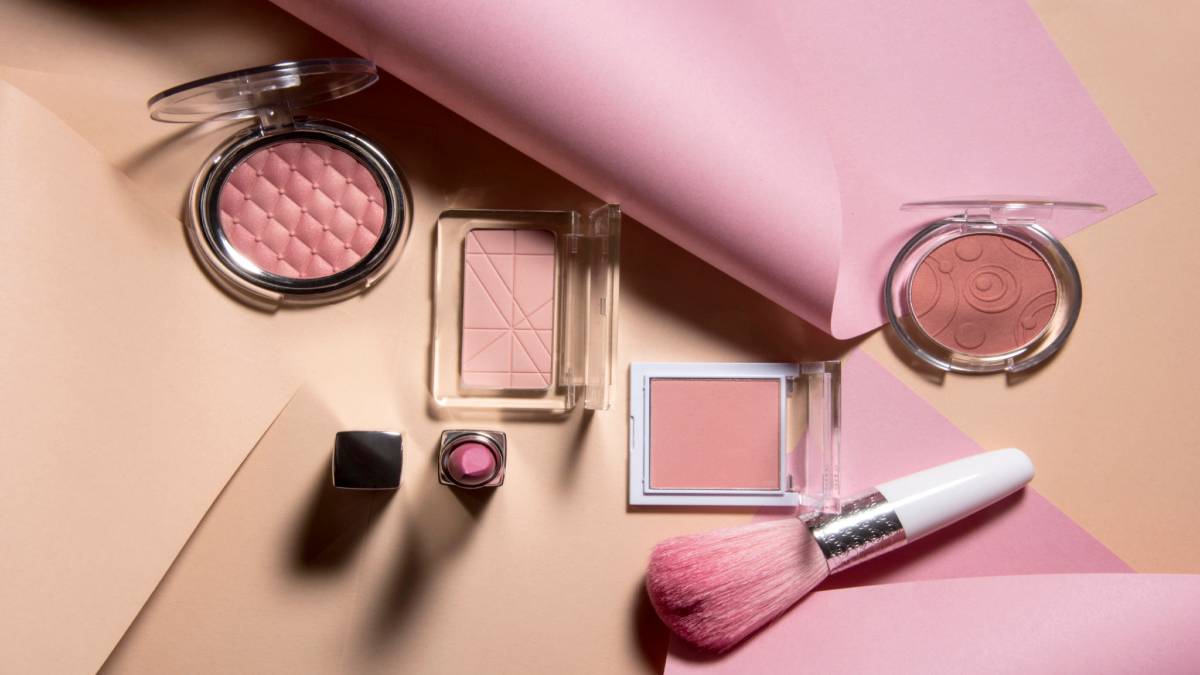 A touch of pink blush is sure, no matter how old you are. "It's amazing what she can do," says makeup artist Bobbi Brown is one of the "bibles" of natural makeup, "Beauty Evolution" (Harpers Collins), a classic manual that she wrote in 2002, which retains all her valid today.
If in the 90s brown blush was more popular and, later, sun powder seemed to win the battle against this wild-card product, now the time has come when pink on the cheeks regains its power.
In these troubled times, the reason is simple: "Putting on a little blush is the easiest and fastest way to look good, happy, healthy and radiant," encourages Bobbi Brown in her book.
The makeup artist advises
The makeup artist advises using blush at any age but highlights the importance of colouring the cheeks, especially after the age of 40, when the skin appears duller and the facial contours less defined.
Pink is the colour that adapts to all skins because what is sought when using it to rejuvenate and animate the face is to imitate that healthy colour that the cheeks acquire when we blush, we are outdoors, or we do sports
how to apply the blush
Choosing the right tone, it is essential to apply the blush so that it does not look artificial. Although it is widely worn on catwalks and red carpets to lengthen the temples and also make up the eyelids, today we talk about how to use it to enhance natural beauty. And Bobbi Brown gives us the steps:
Look in the mirror and smile.
Apply with a brush -if you use powder– or with your fingertips -for cream formulas- a little colour on the 'apple' of the cheeks, which is round when you smile (hence the previous step).
Slightly blend towards the hairline at the temples. Please don't overdo it, don't leave a diagonal blush but well melted into round one.
Add extra colour to the 'apple' of the cheeks.
At this point, all that remains is to choose the texture: powder or cream? The cream texture has a juicier and fresher effect, and the formulas tend to be more moisturizing. You have to be more suspicious when applying and with the skin type in powder, but the finish is usually more durable.
Finally, it's time to get a pink blush. In cream, powder, stick, matte, shiny…
POWDERED, FARD JOUES DE BOURJOIS
This blush is a classic where they exist. It has a powder formula but leaves a slightly shiny finish, making it almost two in one: blush and highlighter.
It includes a little brush that, unlike others, despite being small, has a shape that sweeps the cheek and covers just the 'apple' we were talking about.
The one in the image is tone 54 Rose Frisson, perfect on fair and medium skin, but you have up to 10 pink colour options.
IN CREAM, MAYBELLINE CHEEK HEAT
A light and creamy water-based formula that blends very quickly and easily onto the cheeks for a high-impact flush.
Due to its texture, it can be applied to the eyelids as an eye shadow and even to the lips as a gloss. It is available in five shades, perfectly simulating the natural blush of different skin tones.
From the brand, they recommend applying three points of product on each cheek and blending with a finger touch.
POWDER, MATTE, ACCORD PERFECT LE BLUSH FROM L'OREÁL PARIS.
With this blush, you get a touch of healthy color that enhances natural beauty.
It contains pure pigments for a noticeable but not artificial colour, and its micronized powder composition allows the product to glide on smoothly while blending perfectly with the skin.
It is available in nine very natural shades.
ON STICK, ALL AGLOW BY BURT'S BEES
The bar or stick format is convenient because it can be applied directly to the skin -although we recommend blending it with your fingertips afterwards-.
It has a very moisturizing formula with 100% natural ingredients such as jojoba seed oil, sunflower seed oil and a nourishing core of coconut oil.
Moreover, It is as light as a balm, so it can also use on the lips. It is available in four shades.