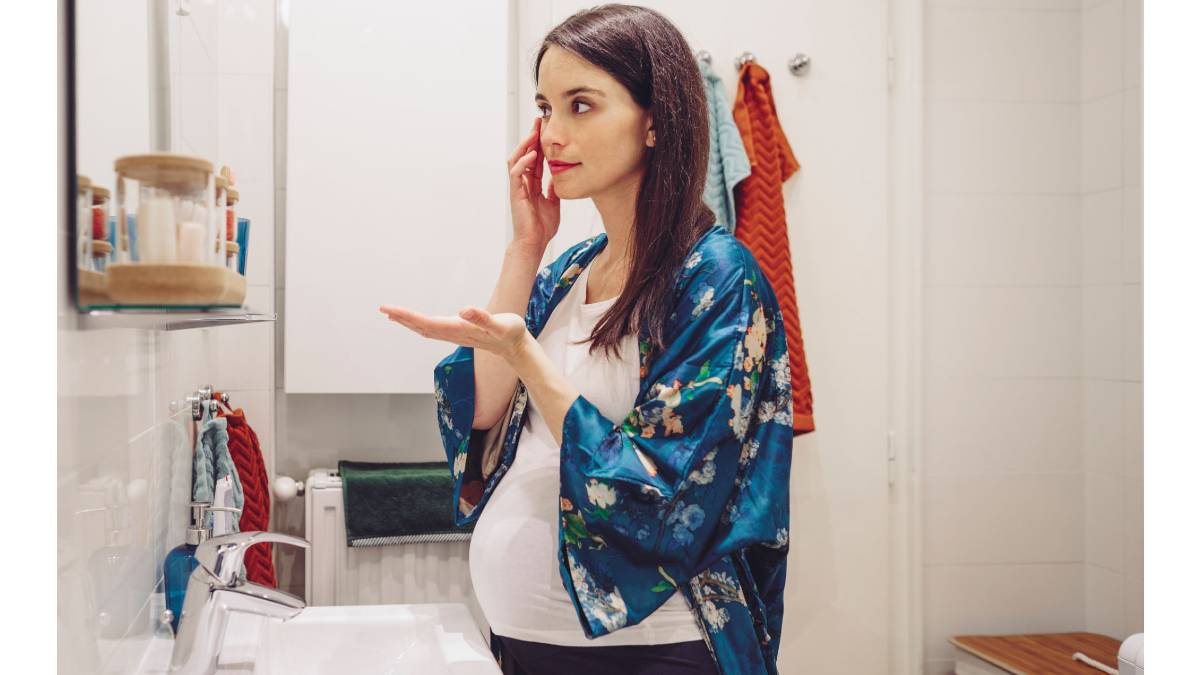 Cosmetics For Pregnant Women
When I found out that I was pregnant, after the grand illusion of the news, I began to worry about what cosmetic products I could or could not use. Doing some research, it immediately became clear that I needed to adapt my beauty routine to my new situation.
It is also true that it is a time when we can do without intensive treatments since the skin during pregnancy usually improves its appearance a lot. In the first three months, if we have suffered from acne as a young person, we will most likely have an outbreak, but it is usually temporary, and there is no need to worry. It is also something that we cannot treat cosmetically during pregnancy.
The cosmetic ingredients you should avoid during pregnancy.
As for cosmetics for pregnant women, there are certain ingredients that we absolutely must avoid because, after use, they could cross the placenta and cause malformations in the fetus. The important thing is to look at the labels, avoid these ingredients and find the right balance between our skin needs and safe cosmetics for pregnant women.
COSMETIC INGREDIENTS PROHIBITED DURING PREGNANCY
Vitamin A – RETINOL – Retinaldehyde – Retinoic Acid
It an active ingredient widely used in anti-ageing creams. It has anti-wrinkle and exfoliating action, ideal for treating the signs of skin ageing, blemishes and acne-prone skin, but it is prohibited during pregnancy.
Retinol is a prevalent active ingredient in anti-ageing creams, so pay attention to the composition of cosmetics and avoid this ingredient during pregnancy.
Alpha-Hydroxy Acids (AHAs) – Fruit Acids
GLYCOLIC ACID – LACTIC ACID – CITRIC ACID – TARTARIC ACID – MALIC ACID
They acids from fruits and other vegetables, so they also known as fruit acids.  Among them, glycolic acid and lactic acid are the most popular. Still, in general, all these organic acids widely used in cosmetics for their moisturizing and exfoliating power that removes dead cells and promotes collagen production. Still, during pregnancy, it is better to avoid them.
Beta-hydroxy acids – Salicylic acid
Salicylic acid is one of the best allies to combat enlarged pore problems and acne. Like Alpha-hydroxy acids, beta-hydroxy acids with a similar function not recommended during pregnancy.
CAFFEINE
It is widespread in anti-cellulite creams and around the eyes due to its thrilling action, but very dangerous during pregnancy. In fact, during pregnancy, we also have to limit the amount of caffeine we drink.
PURE VITAMIN C
ESSENTIAL OILS
As for essential oils, there are several that we have to avoid during pregnancy: anise, camphor, cinnamon leaves, cedar, cistus, coriander, carnation cloves, juniper berries, marjoram, mint, myrrh, nutmeg, oregano, patchouli, rosemary, sage, sage, red thyme, sweet-smelling verbena, ginger, sage, among others.
To make it easier, it best to limit yourself to the recommended ones and thus avoid getting lost.
CHEMICAL UV FILTERS
This has been one of the most complicated prohibitions since I discovered that I had gotten pregnant in the summer. Most sunscreens use a chemical filter; when its physical, it is indicated on the bottle, and when you apply the cream, you will have that typical whitish patina of children's cream. You will find the solution; I used Avene SPF 50+ sun milk with a physical screen for intolerant skin.
Cosmetics for pregnant women: Other cosmetic ingredients to avoid during pregnancy and not only…
Toluene, formaldehyde, Dibutyl Phthalate or DBP, Camphor, Parabens, Xylene and Camphor
They are ingredients that we can find in nail polishes; it is imperative to look for nail lacquers with a 7Free formula. Many firms have gotten involved with this in the market, so it will not be challenging to continue painting our nails while pregnant. OPI enamels have a 5 Free formulation and Beter 7 Free.
PEG, Parabens and petroleum derivatives
They are toxic ingredients that we should always avoid and even more so if we are pregnant
We have a clear idea of ​​all the ingredients used in cosmetics that prohibit during pregnancy, they seem like a lot, but there still many more that we can continue to use.
COSMETICS FOR PREGNANT WOMEN: THE RECOMMENDED INGREDIENTS
Hyaluronic acid (in serum and creams)
We can continue to use serum and creams with hyaluronic acid during pregnancy. It is the quintessential moisturizing activity perfect for skin imbalances, dehydration, and sensitivity. There is no doubt that it is the best option in cosmetics for pregnant women.
Coconut oil, almond oil and rosehip oil
These oils will be our best allies during pregnancy. The almond and rosehip one in particular since we can use them for our daily fight against stretch marks. An essential in cosmetics for pregnant women.
collagen
Creams or serums with collagen (marine or animal) are ideal for fighting the signs of ageing and have no contraindications during pregnancy.