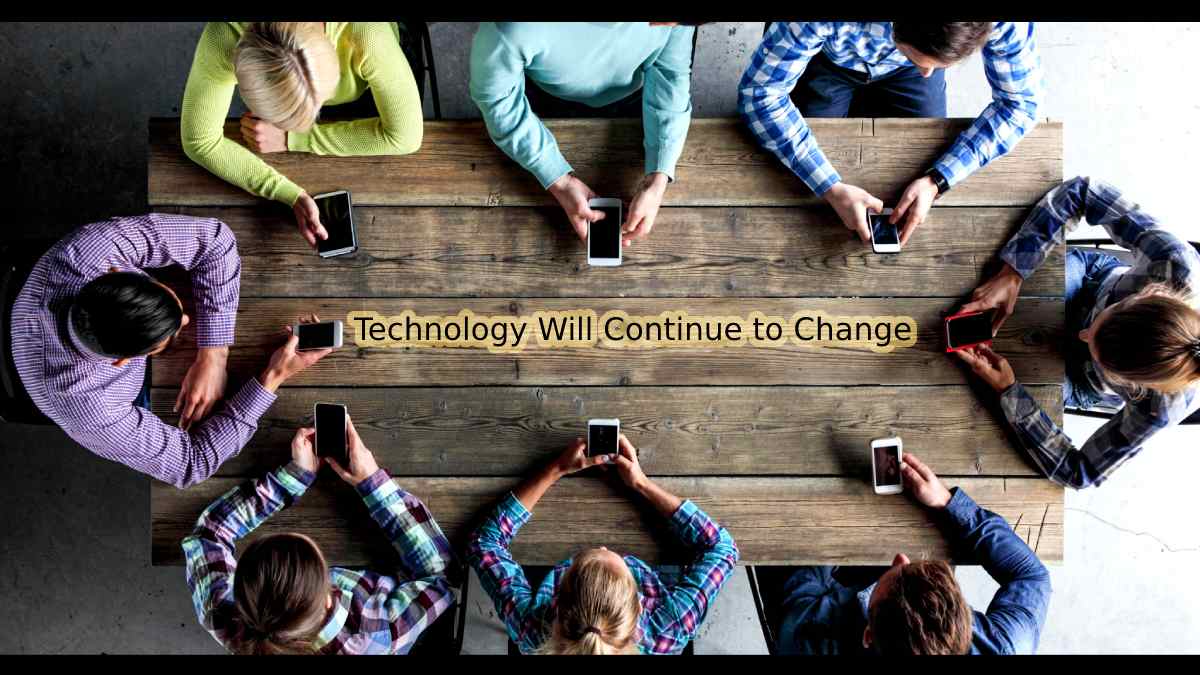 Technology Will Continue to Change – We are all clear that 2020 has been a year unlike any other. All of us, businesses big and small, and governments old and new had to change everything they do and how they do it. Technology was there to help us manage these significant changes. These are the eight predictions about how technology will continue to change our lives in 2021.
Instead of slowing down our pace, 2020 accelerated our digital transformation, and 2021 will favor several types of change thanks to this acceleration. Below we will leave you with eight areas (four in this part) that will drive the change we are talking about.
The eight predictions about how technology will continue to change our lives in 2022
The cloud will be present in all areas
The days when "the cloud" meant huge data center buildings were over. Currently, we can find cloud-based applications that help improve the performance of ships that sail the seas and planes that travel the sky. Access to computing, especially cloud storage, expand beyond dense data centers. In addition, cloud computing is no longer confined to large cities. Increasingly, it reaches rural communities, wilderness areas, and even into Earth's orbit. The cloud is already everywhere.
Today, Amazon Web Services (AWS) has regions and points of presence (PoPs) that enable cloud technologies closer to customers worldwide. Customers deploy devices like the AWS Snowball to collect petabytes of data on the slopes of volcanoes in Hawaii and at research centers in Antarctica. AWS Outposts extend cloud tools and infrastructure to customer buildings, just like AWS Local Zones.
For its part, thanks to AWS IoT Greengrass, edge devices can be connected, whether inside someone's kitchen or from the handlebars of a bicycle in a gym. As 5G networks expand, operators implement Wavelength Zones so that application traffic from 5G devices can take advantage of the full potential of low latency and bandwidth.
Eliminating latency and doing more computing on the edge device overcomes a limitation the technology still has: the speed of light. Operations that require very low latency, such as autonomous driving, natural language processing, or translation, no longer have to make round trips from remote corners to a central server. Tasks can now be done where they need to be done.
As the cloud expands beyond centralized locations and into environments where we live and work every day, we will increasingly notice that the same software in the cloud is running close to us. By 2021, this edge computing momentum will accelerate further.
The internet of machine learning
We see a data explosion. To give context to this trend, we give you a simple example. Today we generate more data in an hour than was developed in the entire year 2000. More information will be made in the next three years than was created in the last 30.
In 2020, it didn't take a data scientist to see the growing data curve as researchers, scientists, pharmaceutical companies, and governments poured all their resources into vaccines—all of these efforts are mandatory for generating and processing large amounts of data. The only way to manage this is to use ingestion and aggregation tools. These, without a doubt, must go hand in hand with machine learning (ML) models that help this information make some sense. Machine learning has also been a growing trend.
But what about the necessary hardware for this?
Historically, as a heavy task, machine learning is tied to potent hardware. However, this is no longer the case. With AWS technologies, we will see hardware and software working together to the limit for a more significant impact than ever before.
Amazon SageMaker is among the fastest-growing services in AWS history. The pace of innovation in ML is increasing, with over 250 new features released this year.
In those areas where small farmers are in the majority, boosting the use of ML models will be revolutionary to help them increase their crop yields, for example.
As ML expands, we will also see an explosion in M2M (machine to machine) connections. In 2018, only 33% of Internet connections were M2M. By 2021, M2M connections are forecast to reach 50%, and from here, it will accelerate even more. With this increase in M2M connections, we will see more custom silicon for ML. With AWS Inferential, we are already starting to see how we can reduce the costs of ML in terms of power and computation. If the price of ML continues to drop, I will use more.
In 2021 images, video and audio will speak louder than words
We have used the keyboard less and less for a few years to communicate. Voice-activated computing and the rise of user interfaces that allow humans to share with the machine more naturally are to blame.
In 2021 this continued to happen, more and more and with a different evolution.
Last year and as we all found ourselves confined, we communicated more and more through audio, video, and images. As a result, the sum of text we munch on our screens has decreased, and multimedia has become the favorite part of communication.
Businesses that want to stay related to their customers need to be keenly aware of these changing habits and not rely heavily on the keyboard. When it comes to building relationships and performing with a brand, customers want to do what comes most naturally. That is why companies must exploit this trend that drives people away from the keyboard. Alexa already allows us to make purchases on Amazon by voice, which has had an extensive adoption.
This shift to more ordinary forms of communication will also allow for more significant equity in access to services and information. For those who cannot read or write, the voice may be their only mode of access to information.
Thinking about music, as we transitioned to digital music, the audio became a source of analysis. Moreover, not just playing your favorite song. It also allowed for new ways to follow trends or discover contemporary artists.
Through 2021 and beyond, audio, video, and images will replace written text from social platforms to business operations. Cloud technologies will play a vital role in meeting this demand.
Technology Will Continue to Change both our physical and digital worlds
In 2020 we met social distancing. As we isolated ourselves, we were all presented with the opportunity to rethink how our cities live, breathe and flow. Many of the places where we live and work have built on decades-old (or centuries-old) assumptions that no longer work. Or, at least, they don't work with the pandemic.
With the help of advanced analytics, 2021 will be the year we start to figure out how to design our cities better so we can adhere to social distancing without feeling too far apart. Our planning will consider things like making our communities healthier and safer. Will do this instead of thinking only that they are more dense and efficient. Also it will be the true convergence of the digital with the physical.
For example, using cutting-edge technology in data analytics and ML, cities will be able to analyze pedestrian traffic to understand how they move. Big box stores have been using a version of this technology for years to explore the movement of people within stores. However, by adding ML models to the toolkit, we will be able to detect bottlenecks and pitfalls before they occur.