Recipes with Avocado to lose weight with healthy fats in 2023
The Wiki Guide, 1 month ago
4 min

read
336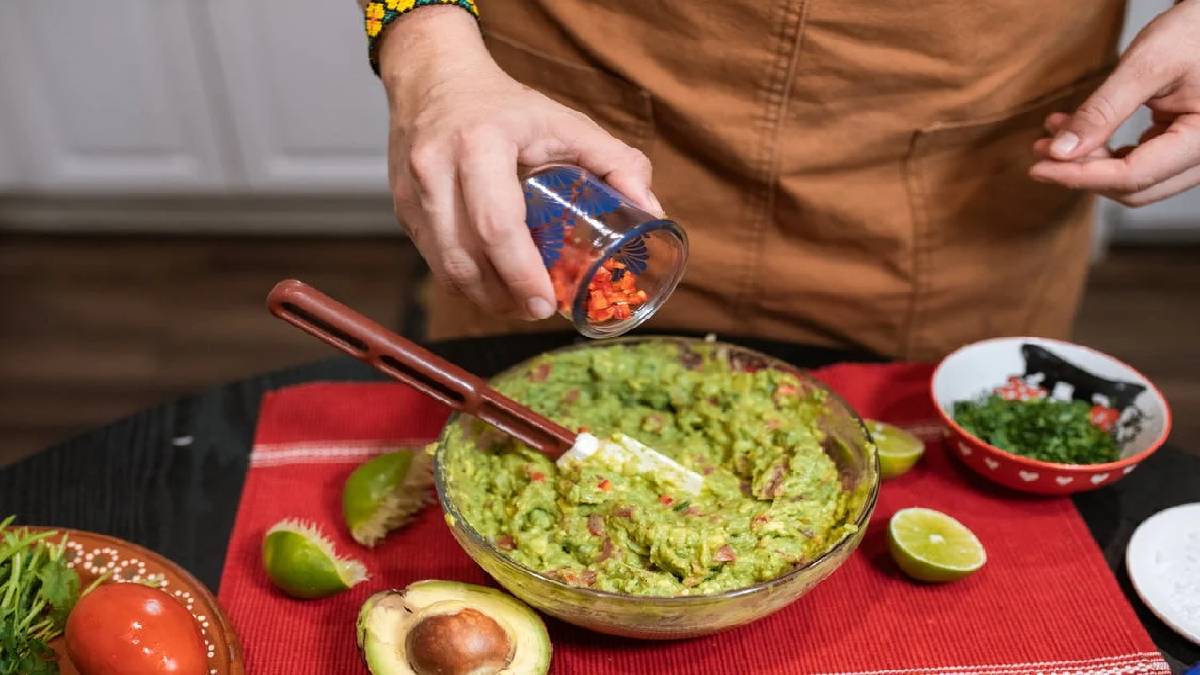 Avocado is a  very versatile fruit with very beneficial qualities. Although it is a fruit rich in fat, we already know that we must know how to look further and conceive a food in its entirety, assessing the quality of its nutrients. Avocado contains monounsaturated fats and oleic acid, and fibre that generates satiety. All this is optimal for losing weight and providing your body with the fats it needs to function, even replacing those of animal origin. Avocado offers many possibilities to create delicious recipes that will please fitness or healthy lifestyle enthusiasts.
Healthy Recipes With Avocado To Lose Weight
Baked Avocado Stuffed With Salmon And Egg
Ingredients
Four ripe avocados
50 g smoked salmon or cod
Four eggs
Salt
Black pepper
sweet paprika
Elaboration.
Cut the avocados in half, separate the halves and remove the bone. Place the four halves in an ovenproof dish, separated from each other.
Cut the smoked salmoninto pieces of the right size to cover the holes left by the bone and put them in place.
We separate the egg whites from the yolks,keeping the first ones for another elaboration. Place the yolks on the salmon and season with salt and pepper.
Cook in the oven, preheated to 180ºC, for 10 minutes.
Sprinkle with paprika, decorate with fresh dill and serve immediately.
Avocado Soup
Ingredients
1/4 cup chopped raw onion(s)
One clove(s) of minced garlic
1/2 medium sweet raw green bell pepper chopped
One tablespoon of olive oil for the vinaigrette
3 cups low-sodium fat-free chicken broth
Two tablespoons of chopped Cilantro
100 grams of Avocado in cubes
1/4 Cup Lemon juice for the sauce
1/8 teaspoon black pepper to taste
1/8 teaspoon Salt for the compote
Preparation
In a medium saucepan, put the olive oil over medium heat. Place the onion and garlic for 2 minutes, add the chilli pepper and cilantro, and stir for approximately two more minutes.
Add the chicken brothand let it simmer (approximately 10 minutes). Remove from fire.
Place the avocado piecestogether with the lemon juice in the blender or food processor and add a little of the chicken broth to form a puree.
Add this avocado mixture to the rest of thechicken broth, stirring constantly.
Season with salt and pepper andserve immediately.
Avocado And Quinoa Mini Burgers
Ingredients
One ripe Avocado
40g raw quinoa
One small spring onion or 1/2 red onion
One lemon
One green hot pepper or chilli pepper
Chives to taste
granulated garlic to taste
ground black pepper to taste
Salt to taste
Panko or breadcrumbs
Extra virgin olive oil required
Tomato to serve
8 Roll to serve
green leaves to serve
Elaboration
If we have to cook the quinoa, start with it, preparing it in the usual way. Rinse well and cook in plenty of boiling water for about 10-12 minutes.
Rinse and drain very well. Remove the pulp from the Avocado and chop in a bowl. Add the lemon or lime zest and juice, and roughly mash with a fork.
Moreover, add the chopped red onion,the green pepper or chilli without the seeds, also very chopped, and the chives or coriander—season with granulated garlic, pepper and salt.
Add the quinoa and mixvery well until you have a homogeneous mass. It will be sticky, but we can shape it with wet hands. Add little breadcrumbs or cornstarch if necessary.
Arrange a deep plate with panko, form mini hamburgers and coat themon both sides, pressing gently. Heat a non-stick frying pan or skillet with a bit of oil and cook the mini hamburgers already assembled over medium heat until they are well browned on both sides.
Serve with mini rolls,tomato, green leaves and sauce to taste.
Vegetable Tartar With Avocado And Egg
Ingredients
300 g approximately cauliflower, broccoli and carrot, cut into small pieces
1/2 ripe avocado
a little lemon juice
A pinch of granulated garlic
chopped chives
One egg
One tablespoon of extra virgin olive oil
salt, black pepper
Elaboration
Wash and gently dry the vegetables. Separate the florets from the cauliflower and broccoli, removing the thicker stems. Peel and cut the carrot into small sticks. Weigh the vegetables now to obtain approximately 300 g.
Arrange in a container to steam, or cook in boiling water or the microwave. They have to be very tender.
Open the Avocado and remove the halfthat does not have the bone. Remove the meat and arrange it in a bowl—season with lemon juice, granulated garlic, a pinch of salt, black pepper and chopped chives.
You can also add a few finely chopped chives. Mix well. Cook the egg until it reaches the desired point, about 9-11 minutes.
Coarsely mash the vegetables with a forkto create a homogeneous mixture without making it too sticky, allowing the vegetables to stand out well—season with salt and pepper with olive oil.
With the help of a plating ring, place a base of the avocado mixture on a plate. Add the vegetable mixture and place the peeled and sliced ​​egg on top.
Also read: The best cryptocurrencies to invest in 2022 – The Wiki Guide
Related posts