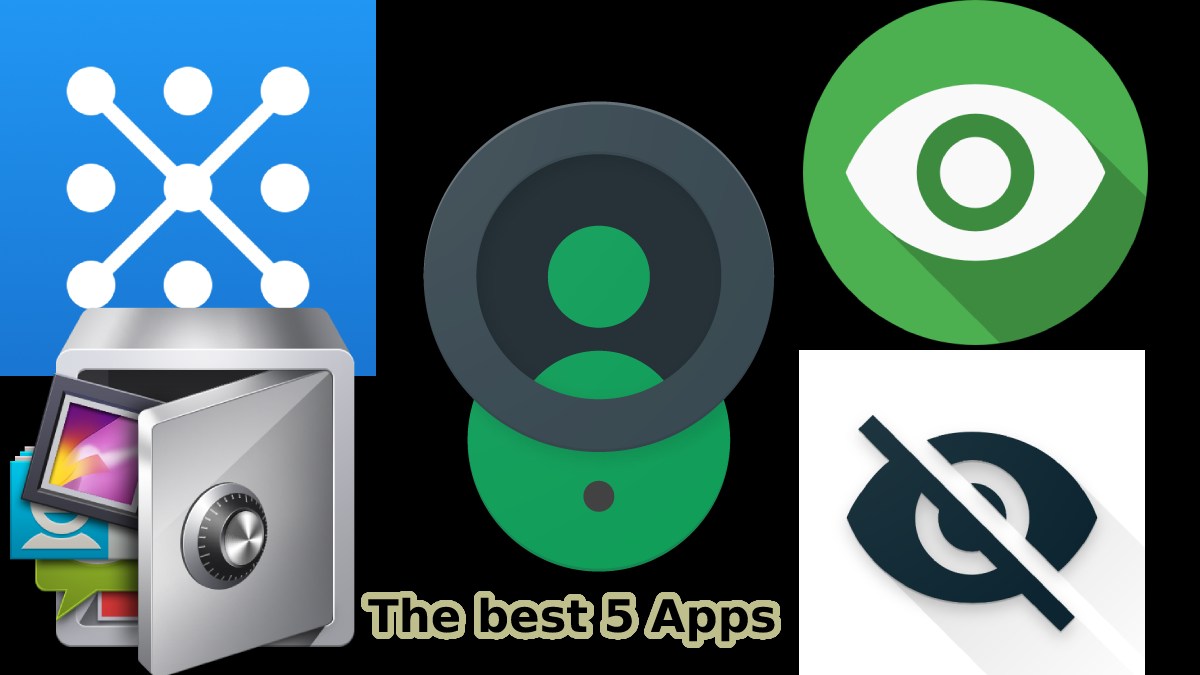 The best 5 Apps – Sometimes it is necessary to implement some extra security measures and especially privacy; for this reason, we recommend these applications so that you can discover who is trying to unlock your cell phone or access your chats.
Do you have a jealous partner? Do you suspect that someone has quickly looked at your mobile while you were not paying attention? Don't worry! There are applications to know who has tried to enter your device at all times.
The apps will make it easy for you to catch your friends or thieves while trying to access your mobile. In which you will take a photo at the moment when someone tries to access your mobile phone with an incorrect PIN, pattern, or password. You will be able to catch the curious red-handed by using these applications.
THE BEST 5 APPS TO IMPLEMENT THE PRIVACY AND SECURITY OF YOUR DEVICE
1. Lockwarch – Catch Thieves :
Lockwatch is a brilliant little app that secretly takes a photo using the front camera when someone tries to unlock your device with the wrong code.
The intruder's image emails along with their GPS location without their knowledge.
The app has already proven to catch hundreds of thieves worldwide and has successfully helped recover hundreds of lost devices.
Minimal application (less than 1MB) and no battery consumption. This only works if the wrong unlock code is entered.
2. Intruder Selfie :
Intruder Selfie™ allows you to easily see who tried to unlock your device without your permission.
Take a photo of anyone trying to unlock your device, and you can see those photos in a gallery.
Intruder Selfie will ask you to activate Device Manager. Then, when someone turns on the device, you will be able to see their photo in Intruder Selfie.
3. AppLock :
Protect privacy with password, pattern, and fingerprint lock.
Lock(AppLock) can lock SMS, Contacts, Gmail, Facebook, Instagram, Gallery, Market, Settings, Calls, and any app you choose, with rich options, protecting your privacy.
The selected photos disappear from your gallery and are locked with an easy-to-use PIN. With AppLock, you can see hidden photos. Data protection made easy!
4. CrookCatcher – Security :
CrookCatcher protects your phone and tablet as a secret photographer, ready to take a picture of someone who continuously tries to unlock the device unsuccessfully.
However, crookCatcher not only takes a photo but also finds out where your device is using.
CrookCatcher then notifies you of the event by sending the photo and location to your email so you always know if you have an intruder.
5. Third eye (Third Eye) :
You will be able to catch the curious red-handed by making use of this application. The app automatically takes a photo while someone incorrectly enters the PIN, pattern or password.
It will notify you of failed attempts when you unlock your security screen.
The last unlock time feature will show you when you previously opened your security screen. With this, you can easily find out if someone has used your mobile phone without your consent.
Helpful Resoucres
Bipolar Disorder: What Are Its Types? – The Wiki Guide
How to Buy Bitcoin without Identification – The Wiki Guide
Internet vs Crypto Adoption Chart Predicts – The Wiki Guide
Strength and Power Training Based on Muscle Contraction Regimen.
Related posts