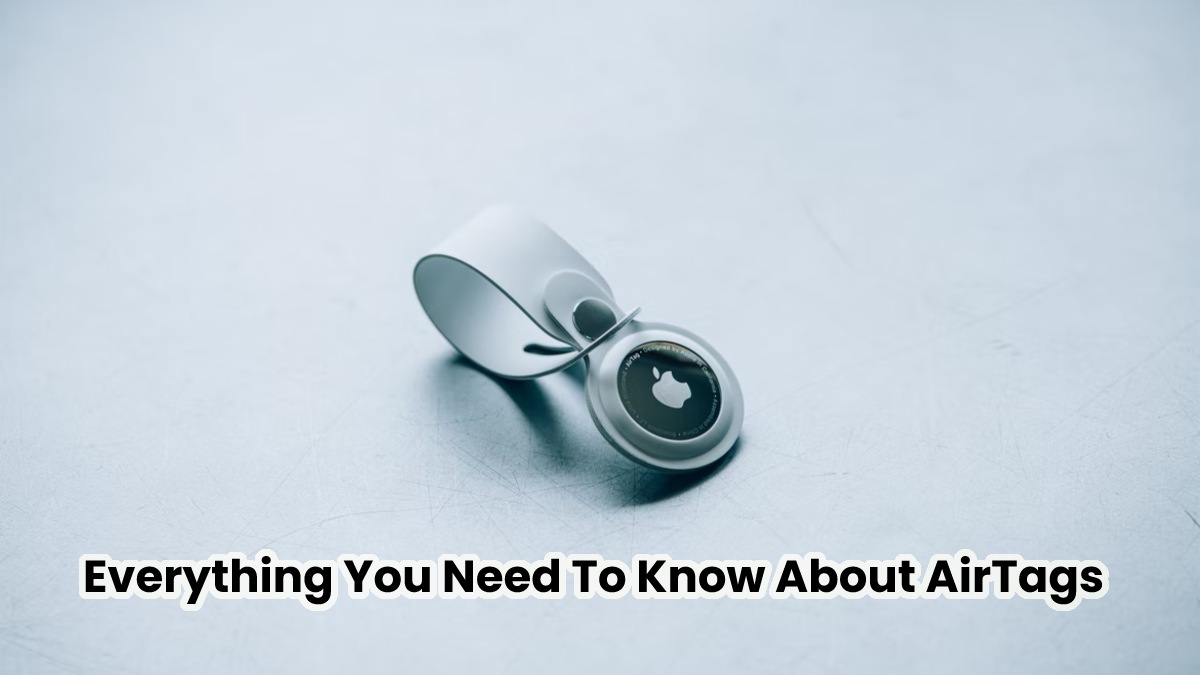 AirTags – In the last Spring Loaded event, Apple presented many new features. Among these is the AirTags; we will review all the essential information about this new accessory for iOS devices.
WHAT ARE AIR TAGS?
AirTags are an iPhone accessory representing a new category of products for Apple, based on its search network (Find Mine).
All the AirTag is about the size of a coat button and plans to keep track of anything it's attached to, and its location can be viewed from the Find My app on iPhone, iPad, Mac, or iCloud.com.
Each AirTag sends its unique encrypted Bluetooth identifier; Apple devices can detect it and transmit the location of the AirTag directly to the owner's Apple ID account.
Throughout the process, the communication is encrypt end-to-end. No one but the owner of the AirTag (not the owners of the devices collectively collaborating to move the AirTag's location or even Apple itself) has access to it. Your current or previous AirTag position.
Bluetooth Identifier
The Bluetooth identifiers that AirTags emit are random, but they also change many times a day. They are never reused, so when the AirTag travels from one place to another, no one can track or identify it on the network.
Each AirTag is only available in one colour, white, with chrome back (like the original iPod). However, this will most likely change in future versions, and we will see AirTags in different colours and customizations.
IS AN AIRBAG A SECURE DEVICE?
One of the main benefits of Apple's AirTag is privacy. 
Apple notes that AirTag uses encrypted networks and that neither Apple nor third parties can read your location.
In early March, Apple introduced a new security feature in its Search app within iOS 14.5 (available for download in late April) to alert users when the iPhone‌ detects an unknown tracking device, such as a smartphone. AirTag, moving simultaneously.
This distinction is essential so that the iPhone does not start receiving notifications from AirTags that belong to other people travelling by us (by train, bus, ship)
When the notification appears, you'll take to the Find My app, where you can tell the AirTag to play a sound so you can locate it.
Can I use an AirTag to track children or pets?
As users quickly put their imaginations to work, once they saw the possibilities of the AirTag, the question arose of whether it would help position children.
Please note that for AirTag to appear in our search app, you must be within range of a Bluetooth device. If you go out of range, you'll have to wait for another iOS device to pass by and transmit your location;  it is not practical.
Bluetooth range is typically in the 12-meter range, depending on spatial conditions and signal bounce.
Low battery notification
AirTags come with a replaceable coin cell battery that Apple says can last up to a year. AirTags don't have a display or light, so it's hard to tell if the battery is low and needs to be replaced. The iPhone or iPad will alert users when the AirTag's battery begins to run low.
Can I share AirTags with friends and family?
You may wish to leave your car with a family member to whom you will give the keys. Suppose your keys have an AirTag built into them. In that case, it's likely that when they're separated from you, the AirTag's security feature will activate, alerting your friend or family member that they have an unknown tracking device following them (as explained below). That).
Apple's way of getting around this is through Family Sharing.
Suppose an AirTag shares with an Apple ID within Family Sharing. In that case, the AirTag owner can turn off security alerts to prevent family or friends' iPhones from detecting it as an unwanted follow.
If you've borrowed something that has an AirTag built-in and you don't have it within your family network, you'll be the one who can choose to turn off security alerts.