What Are Outsourced CFO Services? 
The Wiki Guide, 8 months ago
3 min

read
199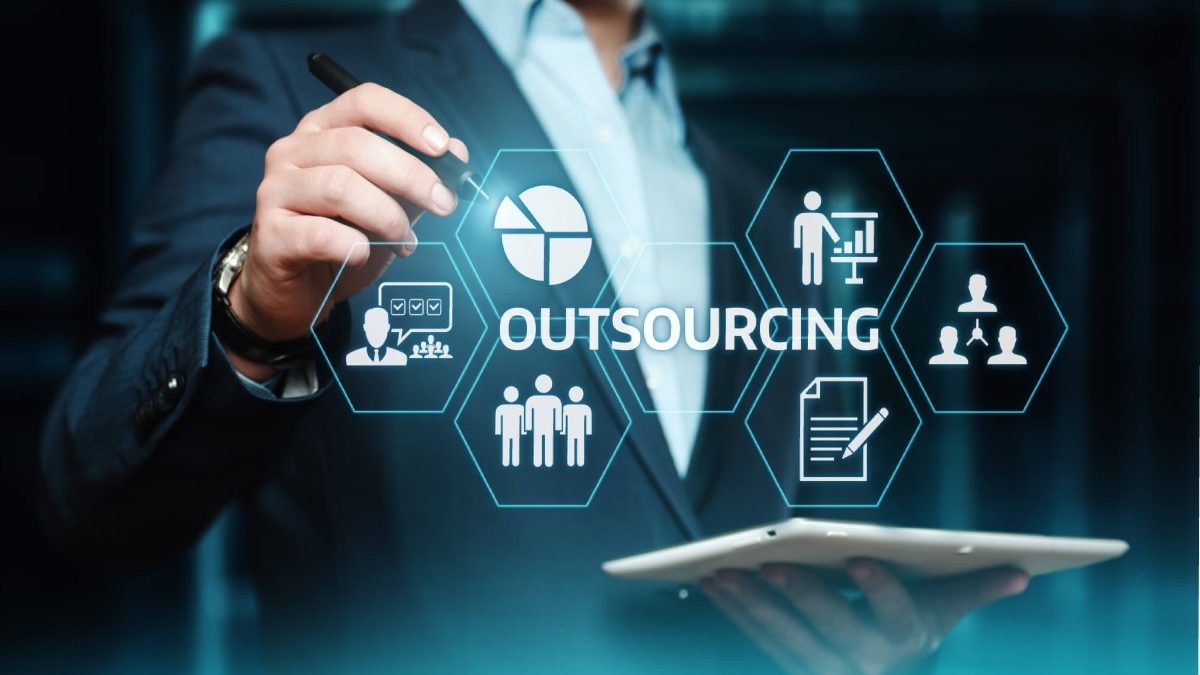 Outsourced CFO Services – Businesses of all shapes and sizes often need some financial assistance. Whether this is in the form of hiring an in-house accounting team or outsourcing their financial services to an outside firm, business leaders can use a helping hand on the financial side to free up more time for pressing company matters and goals.
In some cases, companies want to relinquish much of their financial responsibilities by utilizing outsourced CFO services. A CFO, or chief financial officer, holds the highest financial position in a company or organization. Some small-to-medium-sized businesses, either don't have a CFO or don't have the means to hire one, so they outsource their needs to an experienced professional that can provide those services.
In this blog, we'll break down the specific roles and responsibilities of an average CFO, and lay out the benefits and drawbacks of hiring an outsourced CFO firm to manage these needs for your company. Many factors are at play, such as a company's pool of resources and finances, its needs and demands, and more.
What Is the Role of a CFO?
A CFO is a go-to person for all financial matters in a business or organization. With their expertise and access to the company's financial records, a CFO should be able to access the needs, strengths, weaknesses, and direction of the company. They should also be able to provide recommendations for strategic financial campaigns or initiatives based on the data.
A CFO is a crucial advisor to the CEO and helps him make decisions based on finance and accounting within the company. He also oversees the entire accounting and financial sectors of the company. A CFO keeps a cash flow stable and helps attain revenue or financial goals constantly for a business.
A CFO's goal is to report on financial performance, forecast the financial direction and position of a business, optimize the company's return on investment (ROI), and maintain strong liquidity.
Pros & Cons of An Outsourced CFO Service
Allocating these services to a proven outsourced company can be an intelligent investment solution for many companies, but maybe not all. Below we break down the pros and cons of hiring an outsourced firm. 
Pros
You don't have to hire a full-time CFO or accounting team
You can save money
You have strong support and communication
CFO-level expertise for less than a full salary
Strategic and professional financial advice
Cash flow forecasting
Financial analysis and reporting
Full financial and accounting service
Cons
Outsourced firms have multiple clients
You don't have a full-time team in-house
Full-time teams provide around-the-clock and immediate support
Full-time teams allow for constant service and attention
Outsourced teams can be expensive and not always available
Less knowledge about your company than an in-house team
Less control
Potential hidden costs
Potential accessibility issues
Conclusion
Not all businesses can afford to hire and pay a full-time CFO salary. In turn, they're opting for outsourced accounting and CFO services for a contract or flat rate in order to see the CFO benefits without breaking the bank.
However, this is not ideal for all businesses. Larger businesses have the means to hire a CFO or have always had one, making an outsourced firm unnecessary. Plus, if a business has certain sensitive or confidential information, they may not trust an outsourced firm with their finances. But smaller or medium-sized businesses may benefit from an outsourced firm until they are able to hire an in-house team or company CFO.
Businesses need to determine whether an outsourced firm is a good investment for them. A strong hold of your financial and accounting needs is essential to make a decision, and the nature of your business will also be a factor in your decision. In short, an outsourced CFO firm can be a great investment for some businesses.
Related posts