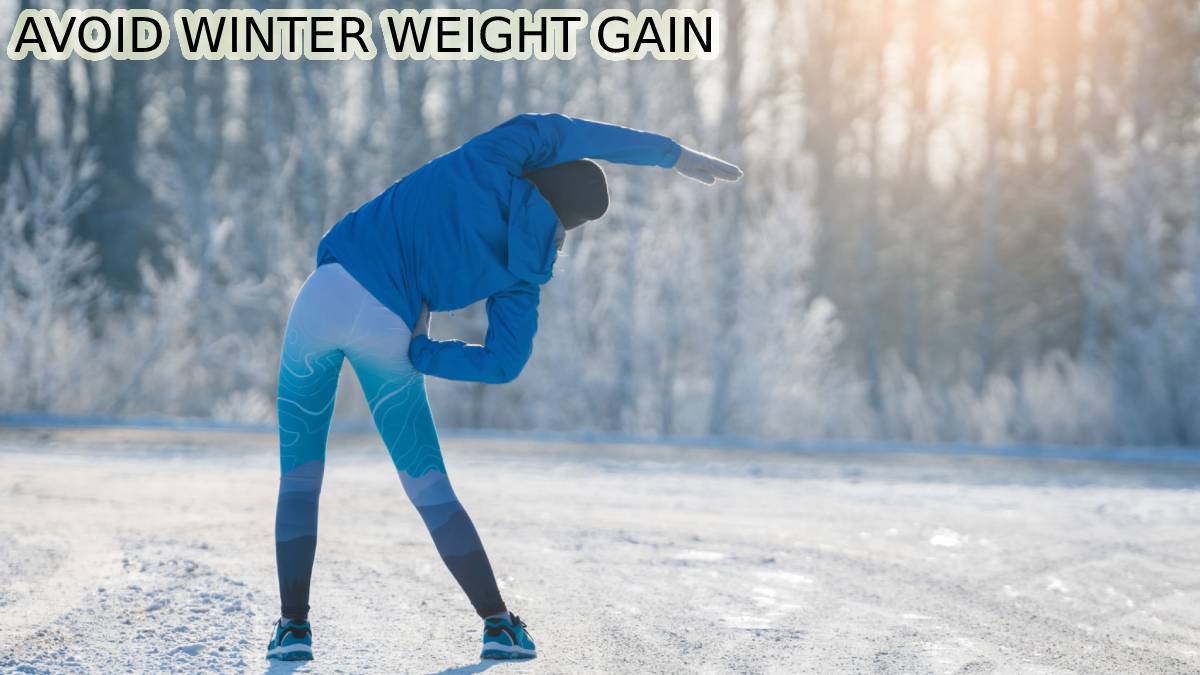 AVOID WINTER WEIGHT GAIN – Every winter, it's the same chorus. As soon as it gets cold, we all tend to eat more and take refuge in the heat to hibernate until spring. For some, months of exertion melt away as the pounds pile up over the winter. So to escape all this, The Wiki Guide reveals its secrets to preventing weight gain in winter.
WHY DO WE HAVE A TENDENCY TO GAIN WEIGHT IN WINTER?
Several factors can explain the increase of a few kilos in winter.
CHRISTMAS: THE GREATEST PROPAGATOR OF ALL TEMPTATIONS
Christmas and New Year are moments that we spend with family and friends, and many times, we forget to exercise and put aside our healthy diet. The temptations increase at this time of year, and for the most part, they are usually high in calories.
WE LOOK FOR A LITTLE COMFORT IN FOOD
In winter, we naturally tend to eat higher-calorie foods to allow our bodies to fight the cold. In theory, that's a little less true these days, as almost all of us operate in heated spaces and find it easier to provide ourselves with warm clothing for the winter. Still, we have adopted eating habits to live better in winter, promoting weight gain. Hence our cravings for hearty, hot, comfort foods.
LACK OF MOTIVATION
The rain, the cold, the days that shorten… They are some of the factors that do not encourage us to exercise in winter, leading to a decrease in our physical activity. The only, even the slightest exertion, inside or out, can seem overwhelming compared to watching a show lying. The lack of light creates the little winter slack that we all know.
So the equation is simple: in winter, we move less and eat more, which helps to gain a few kilos, without which we would be fine. But how to fix it?
WATCH YOUR DIET
Your diet plays a fundamental role in the day-to-day avoiding weight gain. Forget the idea of ​​dieting and adopt some healthy eating habits.
OPT FOR LIGHT VERSIONS OF YOUR FAVORITE FOODS
While it's natural to have a penchant for hearty meals in the winter, you still need to pay attention to the calorie intake of each of your meals. They won't be enough to ruin your hard-earned toned look. But still, it would be better to be careful not to eat foods that are too high in calories. For example, replace potatoes with your favorite vegetables and eat lean meats instead of sausages.
LEAVE ROOM FOR VEGETABLES AND FRUITS!
In winter, our body needs more energy than usual! So to stay fit, we need to choose foods that are good for the body. Without necessarily going on a drastic diet, be generous in your consumption of vegetables and fruits, which are essential to improve your immune system. In soup or smoothies, your options are numerous! In addition, a lack of sunlight can lead to vitamin D deficiency and thus lead to a considerable lack of energy. Opt for dishes made with bell peppers, broccoli, and cabbage to make up for it. On the fruit side, citrus fruits will be your best allies.
REGULATE YOUR STARCH INTAKE
Starches are essential in our diet. They provide our body with a large part of the macronutrients it needs. But not too much, especially in winter! He prefers whole-grain pasta, bread, or rice to their refined versions. Also, focus on legumes that are good alternatives and are filling foods: quinoa, bulgur, wheat, etc.
PREPARE YOUR MEALS
While some have adopted the soup for most winter meals, those with big appetites may prefer to eat larger meals. As a starter, start with a velouté or raw vegetables drizzled with olive oil for omega 3. Then opt for a balanced plate to respect the following portions: a portion of starches, a source of vegetable or animal protein, and vegetables. Finish with a healthy dessert or some seasonal fruit.
BE ACTIVE!
DO SPORTS EVERY WEEK
At The Wiki Guide, we'll always encourage you to work out! And in winter, more than ever, it is essential to prevent weight gain. If the winter conditions are not optimal, it is necessary to get some physical exercise regularly, both for your physical and mental health. Practicing once or twice a week will get you moving and speed up your metabolism. Why not try HIIT or dance? No matter what your favorite class is, we have several to help you stay active.
MOVE EVERY DAY
The idea is to mobilize your body as soon as possible. Take the stairs more and the elevator less, go shopping on foot instead of taking the car, and take your pet for a walk. Feel free to take a 5-minute break and stretch your legs if you work at home. Reflexes are simple to set up but will certainly weigh in the balance to prevent weight gain.